***************************************************************************

Welcome to the Hagerstown Area Youth Soccer League's Website!

Established 1980, 38 years of service to the community!

HAYSL is short for the Hagerstown Area Youth Soccer League. We are a region of the American Youth Soccer Organization (AYSO), an all-volunteer organization that has some 600,000+ kids playing soccer in both the USA and abroad. We subscribe to the six AYSO philosophies shown below.

________________________________________________

To Sign up for HAYSL eNews Updates Click Here

________________________________________________

Registration for the Spring 2018 Soccer Season!

Registration for the fall season begins on soon. Open registration times and dates are shown below. We are using a new registration system this year it is called Blue Sombrero. AYSO is using this system nation wide as well as many other youth sports.

Click here for the AYSO Region 627link to Blue Sombrero

You must registration and pay online. HAYSL is AYSO Region 627. Bring a copy of your signed concussion awareness forms and a completed volunteer needs form to one of the Open registration events below to complete the registration. You will not be registered unless you bring your signed concussion forms and completed volunteer needs form (See link below for needs) to one of the open registration events listed below.

Volunteer Needs Form (Complete and bring to an open registration event)

Open Registration Dates and Times

January 3rd from 6:00 till 8:00 at Sky Zone (12114 Insurance Way Hagerstown)
January 27th from 1:00 till 6:00 at Sky Zone (12114 Insurance Way Hagerstown)
February 9th from 6:00 till 8:00 at Sky Zone (12114 Insurance Way Hagerstown)
The cost for registration per player is $40 for 5U and below, $55 for 7U and $60 for 9U and older. In addition an annual AYSO fee of $17.50 per player is added. The soccer year runs fall till spring just like the school year. If your player plays both fall and spring the AYSO fee is only added for the fall season.

Our program consists of 4U and 5U Academy, 7U Coed, 9U boys and girls, 11U boys and girls, 13U boys and girls, 15U boys and girls, 17U coed, 19U coed and 19U girls.

New players must bring a copy of their birth certificate to the registration.

********************************************************************

To Sign Up for HAYSL eNews Updates Click Here

________________________________________________

Shannon Boxx's message to AYSO Parents


________________________________________________

TRUEAP TRAINING PROGRAM

Winter 2018 Special from our partner TrueAP. Programs near Hagerstown, Md are starting 1/9/2018!

Our partner, True Athlete Performance is a comprehensive speed, agility, strength, power and conditioning program for today's athlete.

Developing mental toughness, self-esteem, injury resistance, and overall athletic performance...it's really everything your athletes need.

It's truly the training program you have been looking for. Check it out: use promo code haysl to save 25%

Many different options available

Build Faster and Stronger Athletes. You get a TOTAL training system for your athletes when you train with True Athlete Performance.

If you're ready, register today use promo code haysl for discount!

For any questions contact Josh Daniels with TrueAP

________________________________________________


________________________________________________

HAYSL has partnered up with FISC and are proud to announce FREE ID cards for all HAYSL players for FISC's Winter I and Winter II youth leagues. This is a $15 savings per player! If you are an individual player interested in our indoor winter program, which begins October 23rd, or a coach bringing in their entire team, please contact Youth Program Director, Joel Alligood @ 240-215-4144 for more information! - Frederick Indoor Sports Center - Where it's always game on!

________________________________________________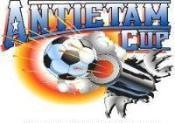 The Antietam Cup is an AYSO invitational soccer tournament sponsored by the Hagerstown Area Youth Soccer League in June of each year. AYSO league teams from the four state area travel here to participate in this tournament. To find out more about the tournament check out the Antietam Cup website at www.Antietamcup.com


The Hagerstown Area Youth Soccer League is affiliated with the AYSO the American Youth Soccer Organization. AYSO was established in 1964 with 9 teams. Today, AYSO has more than 50,000 teams and more than 650,000 players.